Cardboard packaging boxes
1. Cardboard box with lid for packaging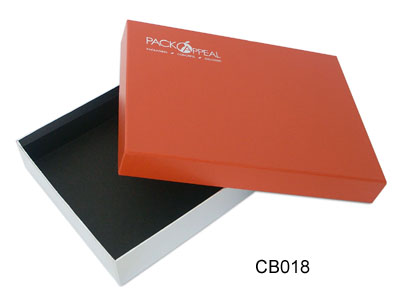 Material : 2 mm rigid cardboard , printed art ppaer
Size : 36 cm x 22 cm x 8 cm
Printing : orange printing for the lid, logo in white color on the lid ; outside of the base in white , inside of bottom box is in black color.
Lamination : matte lamination for the cardboard storage box with lid
2. Folded Cardboard packaging boxes
Material : 2 mm rigid paper board , 120 gsm special golden and silver paper, hidden magnets
Size : 24 cm x 24 cm x 8 cm
Silver paper for the outside , golden paper for the inside box
Closure : stronge hidden magnets to close the folding storage boxes
3.printed cardboard packaging boxes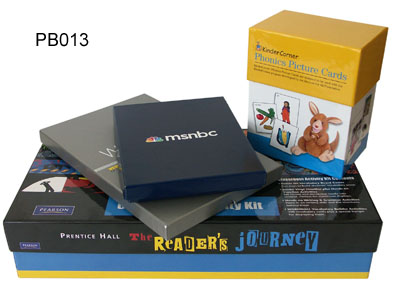 Cardboard packaging boxes
Material :  rigid paper board , 1.0 mm , 1.2mm , 1.5mm or 2.0 mm rigid paper board. 128 gsm art paper with 4 color printing and matt or glossy lamination
Size : We can custom made cardboard paper packaging boxes at your sizes.
Structure : cardboard boxes with lids, paper boxes with lids, packaging boxes with lids, bottom boxes with lids for packaging
Shape :square shaped paper boxes, round shaped packaging boxes, heart-shaped packaging boxes or different shaped boxes based on your requirements
Printing : 4 color printing, based on your artwork, printing your boxes with your own design.
Lamination : gloss lamination or matt lamination
Logo/ Design : Printing with your company logo , designed by the client.
Packaging : 1 piece cardboard packaging box into a polybag ,32 pieces small cardboard packaging boxes into a strong shipping carton.
Please note : The picture and the details of cardboard packaging boxes are supplied from BBP. It is just for your reference. Maybe you don't need the same as this item, or just similar as it , but you want print your own design or logo on the box. If so, please send us the specification of the box you need , then we can quote our bottom factory prices based on your requirements.
Customize rigid cardboard packaging boxes with your logo at your sizes !

Tel:0086 136 0091 3508
Email us to get a price quote
Email:sales@bagboxpackaging.com
Our Products

Paper boxes
Paper bags
Other packaging solutions