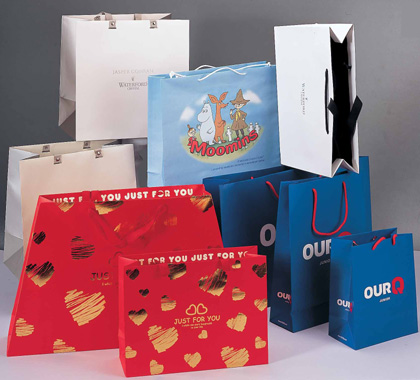 Custom gift bags
BBP manufactures a variety of gift bags in a multitude of designs, colors and patterns. More Cheap wedding gift bags, Wholesale wedding gift bags, bulk wedding gift bags, present bags, wedding gift boxes and gift wrapping.
Christmas Gift bags
Christmas gift bags for presents. Large range of christmas gift bags in gold, silver, red, blue, pink, purple or printed designs. Create your own gift bag to give someone a present in this Christmas.
Holiday Gift bags
Personalized Holiday Gift bags can help promote your winter or Halloween party. Holiday gift bags made of art paper, kraft and white paper , drawstring bags to tuck gifts or wrap treats for Saint Valentine's Day, Halloween, Thanksgiving, Christmas, Hanukkah and New Year!

Custom gift bags for your gifts, Christmas s, Holiday Now!

Tel:0086 136 0091 3508
Email us to get a price quote
Email:sales@bagboxpackaging.com
Our Products

Paper bags
Paper boxes
Other packaging solutions